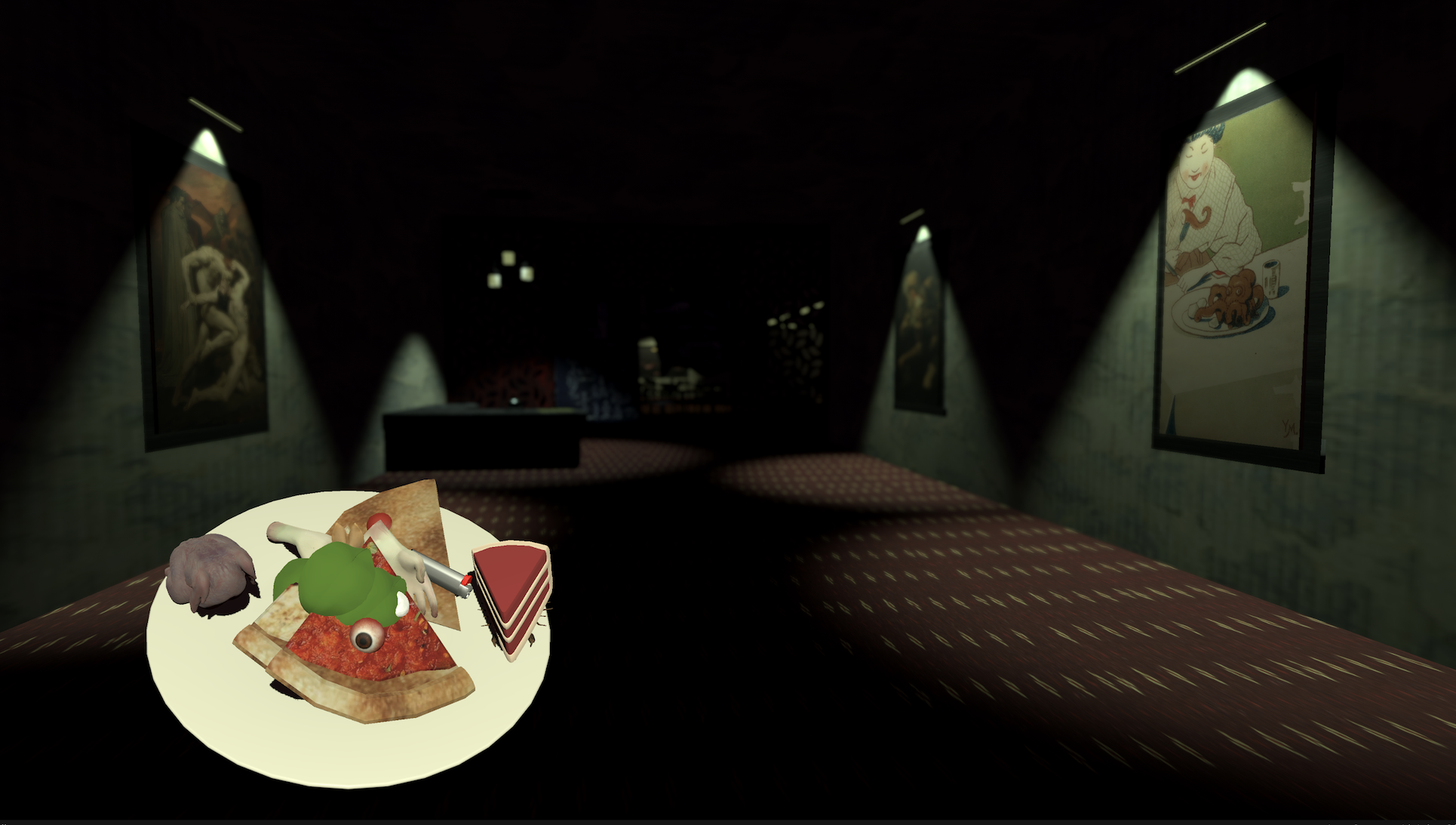 Interstate Buffet (2021)
procedurally-generated experimental horror game
objective: create an experimental game utilizing procedural generation for asset creation
contribution: unity scripting, 3d modelling + animation, storyboards, sound design, visual design
technologies: unity, blender, photoshop, procreate
Interstate Buffet is a short experimental horror game set in an abandoned buffet off a major interstate highway. Although the restaurant sits empty, the buffet is still inexplicably stocked with an assortment of strange offerings. Appealing to lost travelers who have found themselves miles from the nearest town, the buffet beckons to those with a strong stomach and a yearning for food.

Would you trust a buffet found in the middle of nowhere?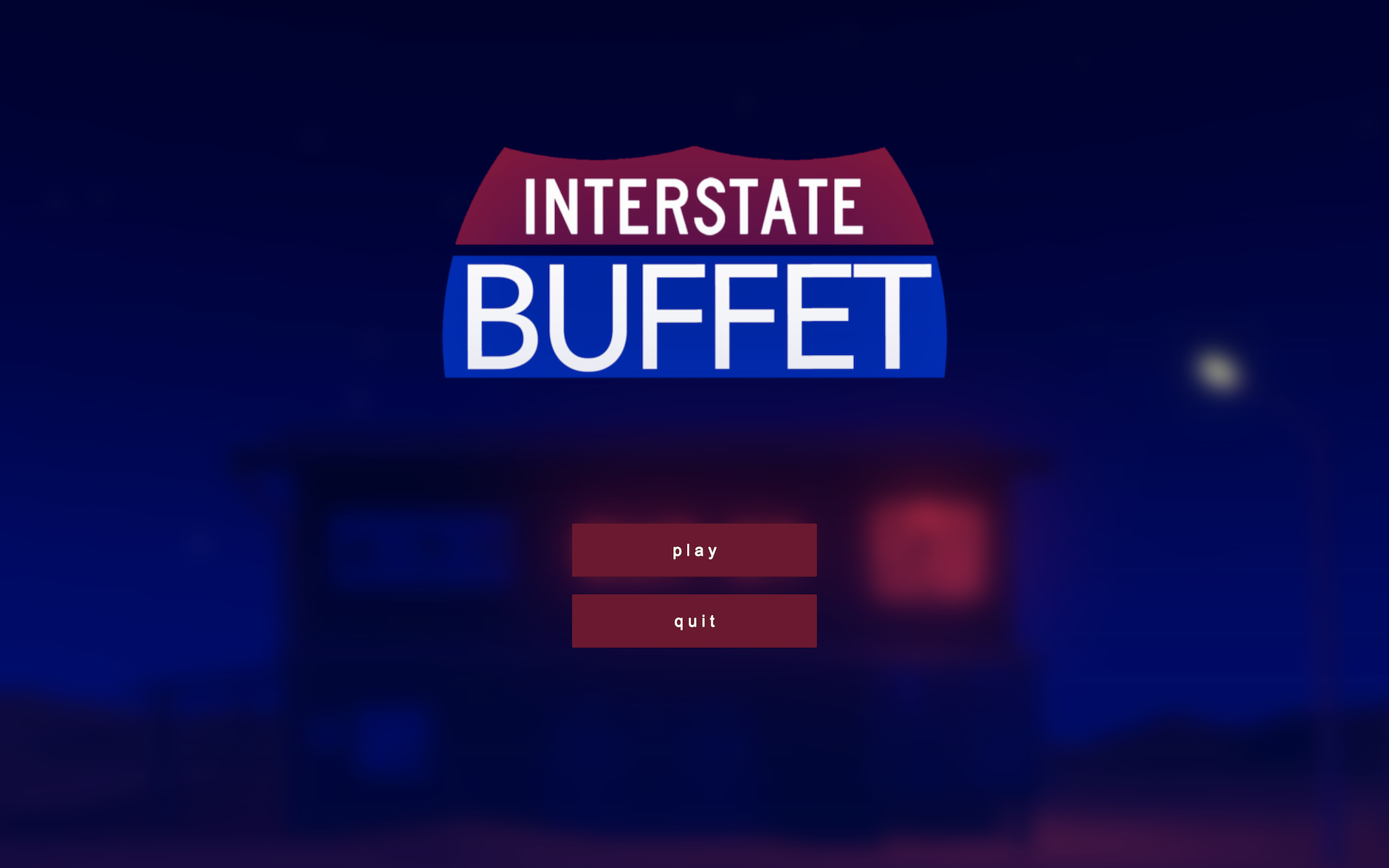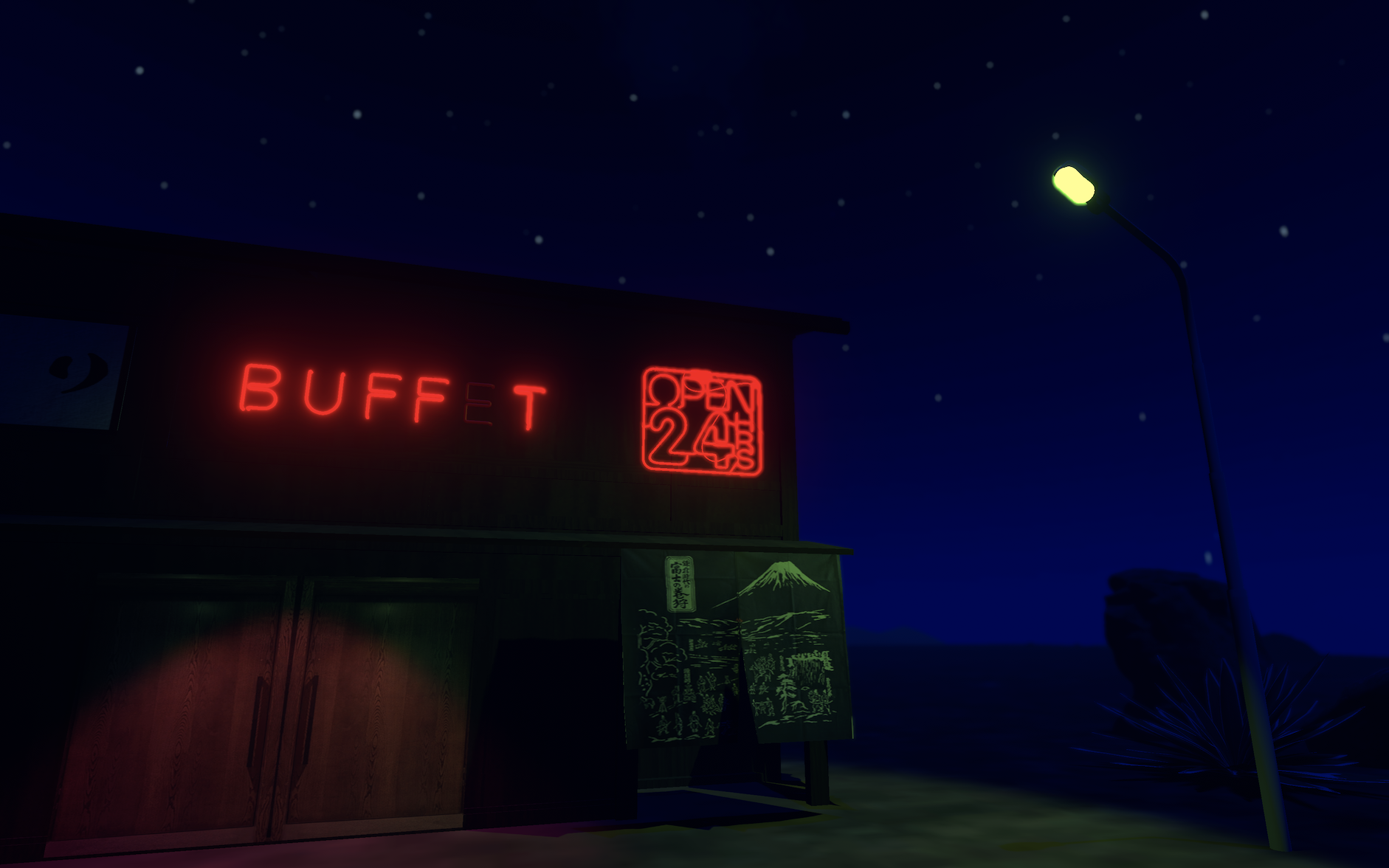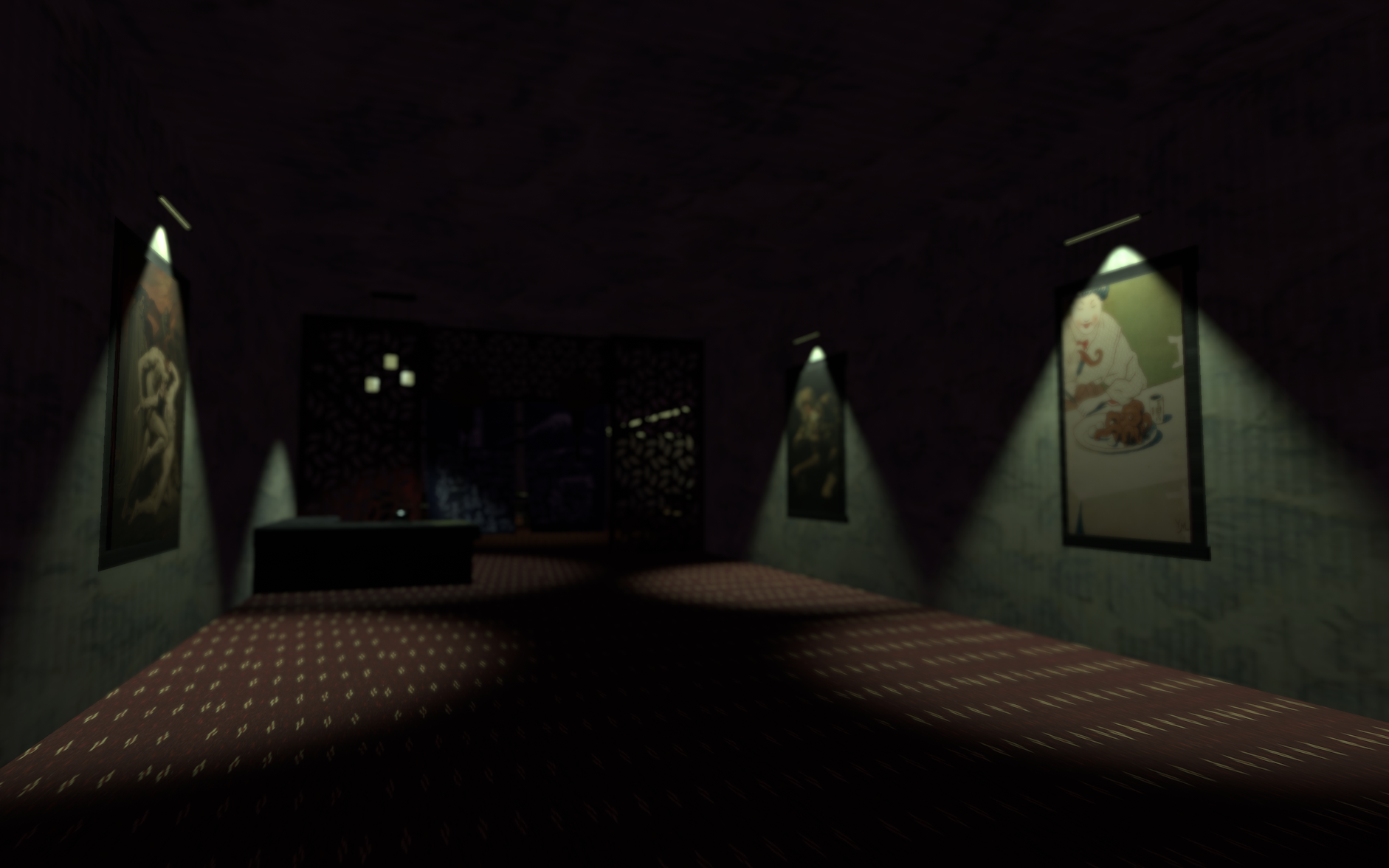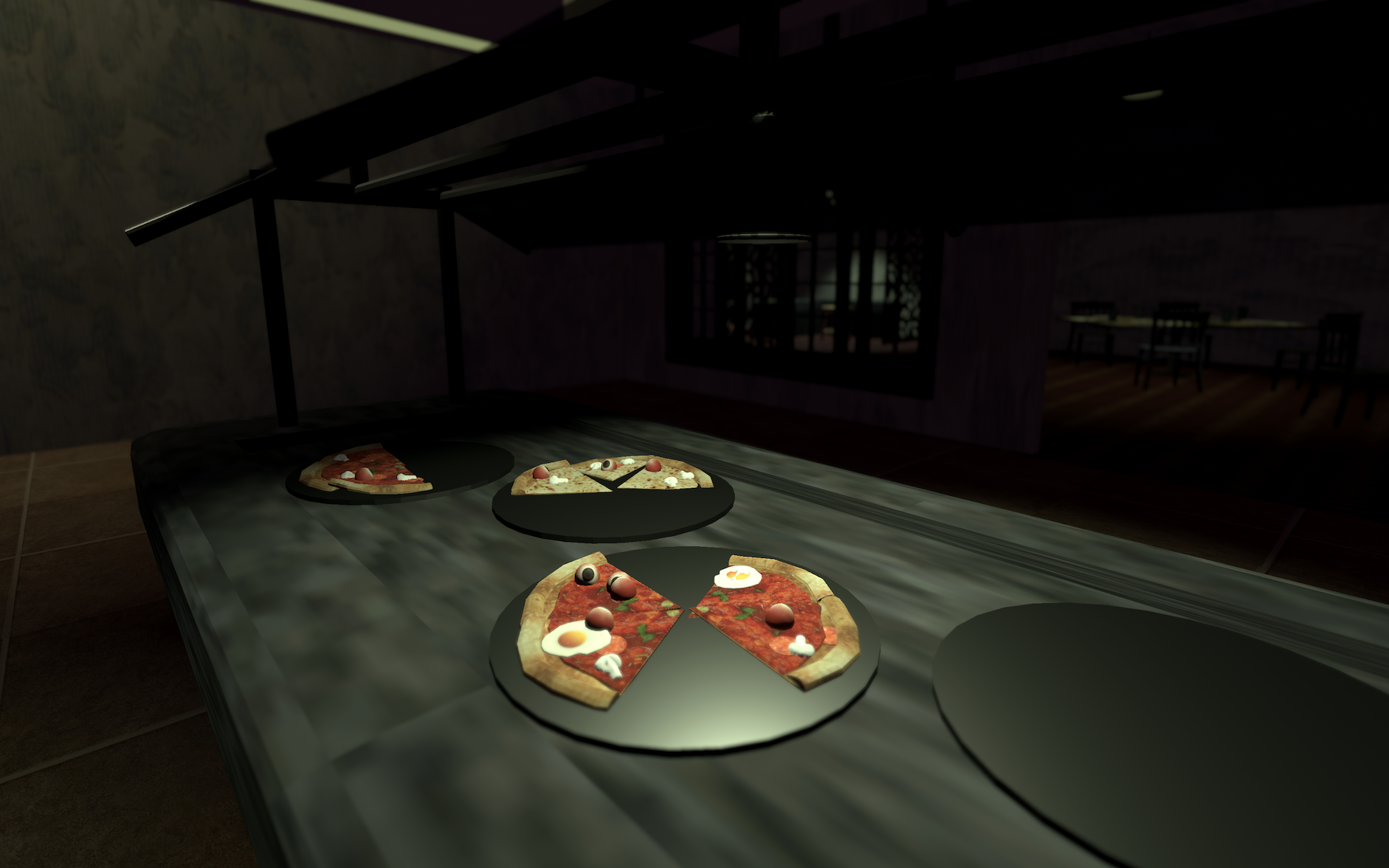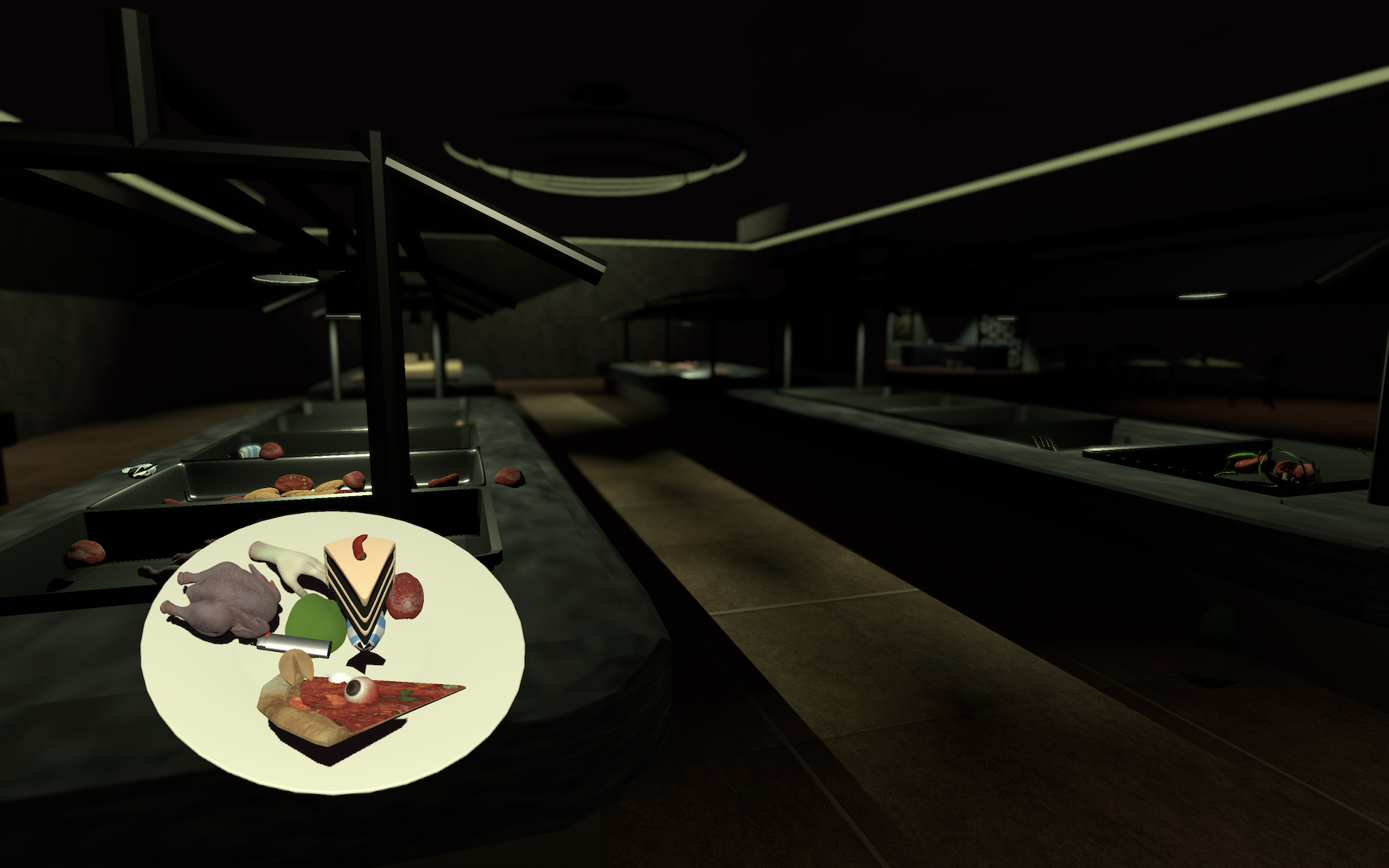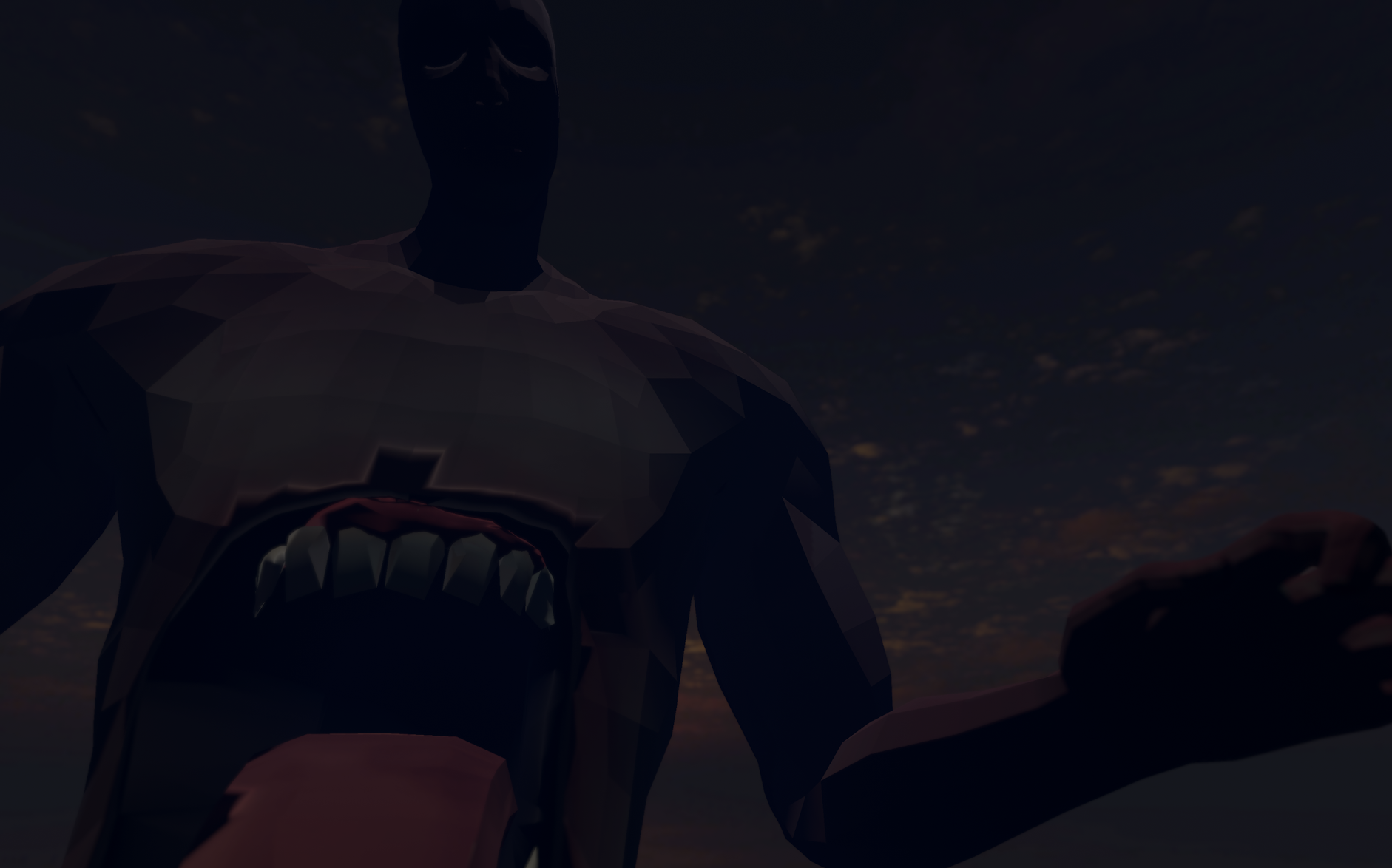 process:
I created the core concept, visual style, narrative, assets, and game mechanics of "Interstate Buffet". This was my first major game project so the process consisted of a lot of trial and error + learning various skills along the way. Prior to this project, I did not have much experience with Unity and Blender but really honed my skills after the couple weeks of development spent on this game.
narrative storyboards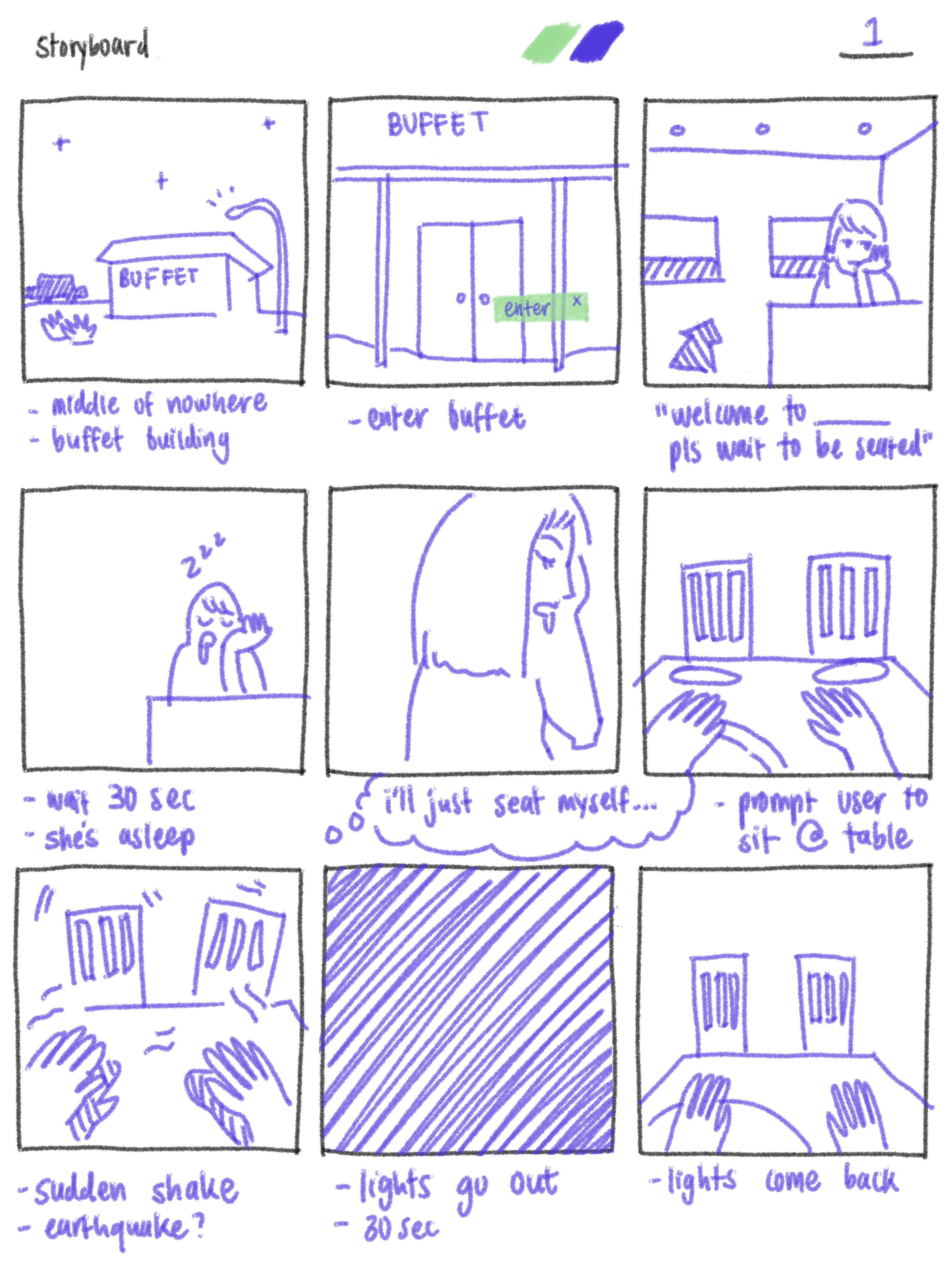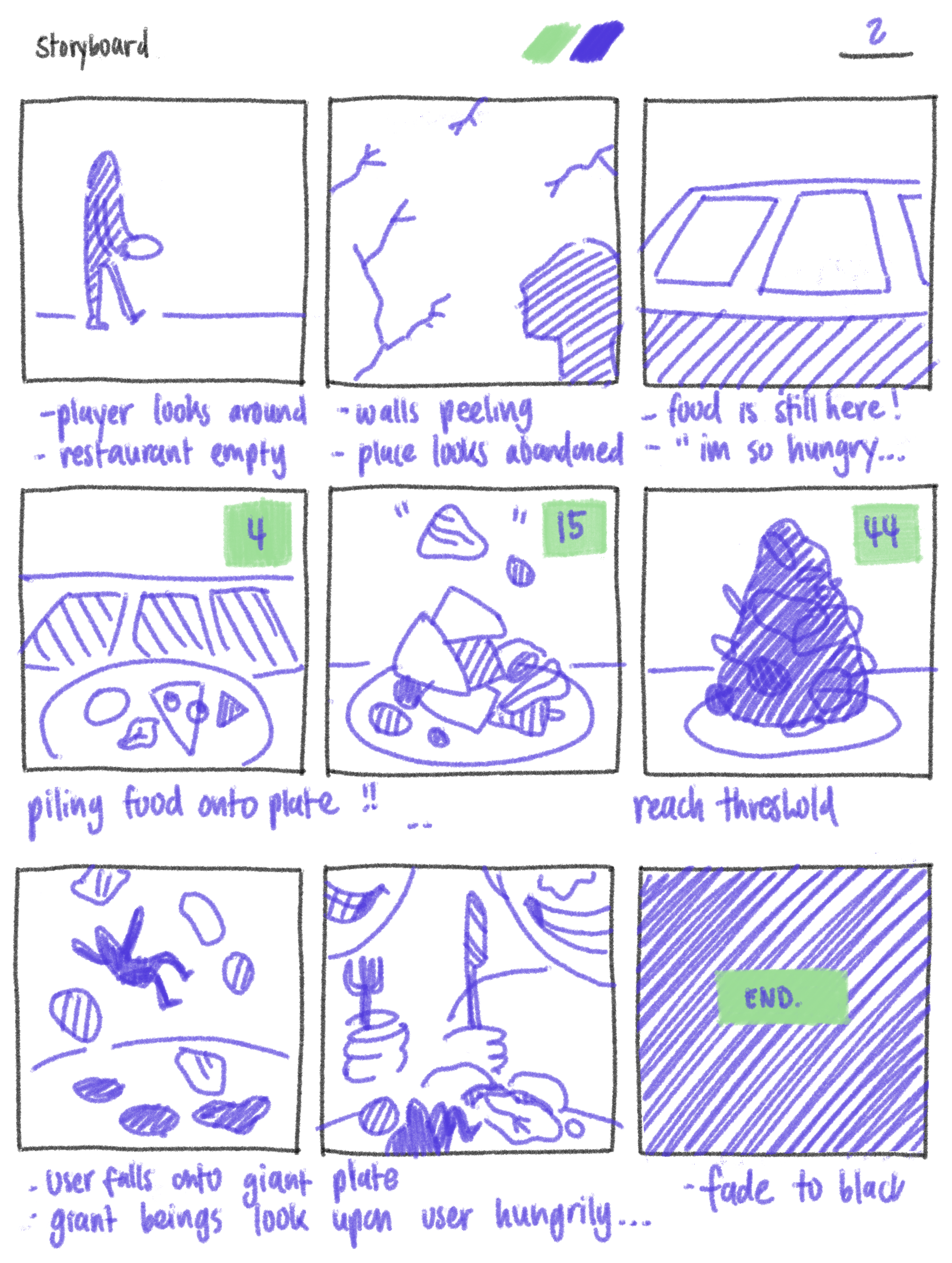 mouth monster concept art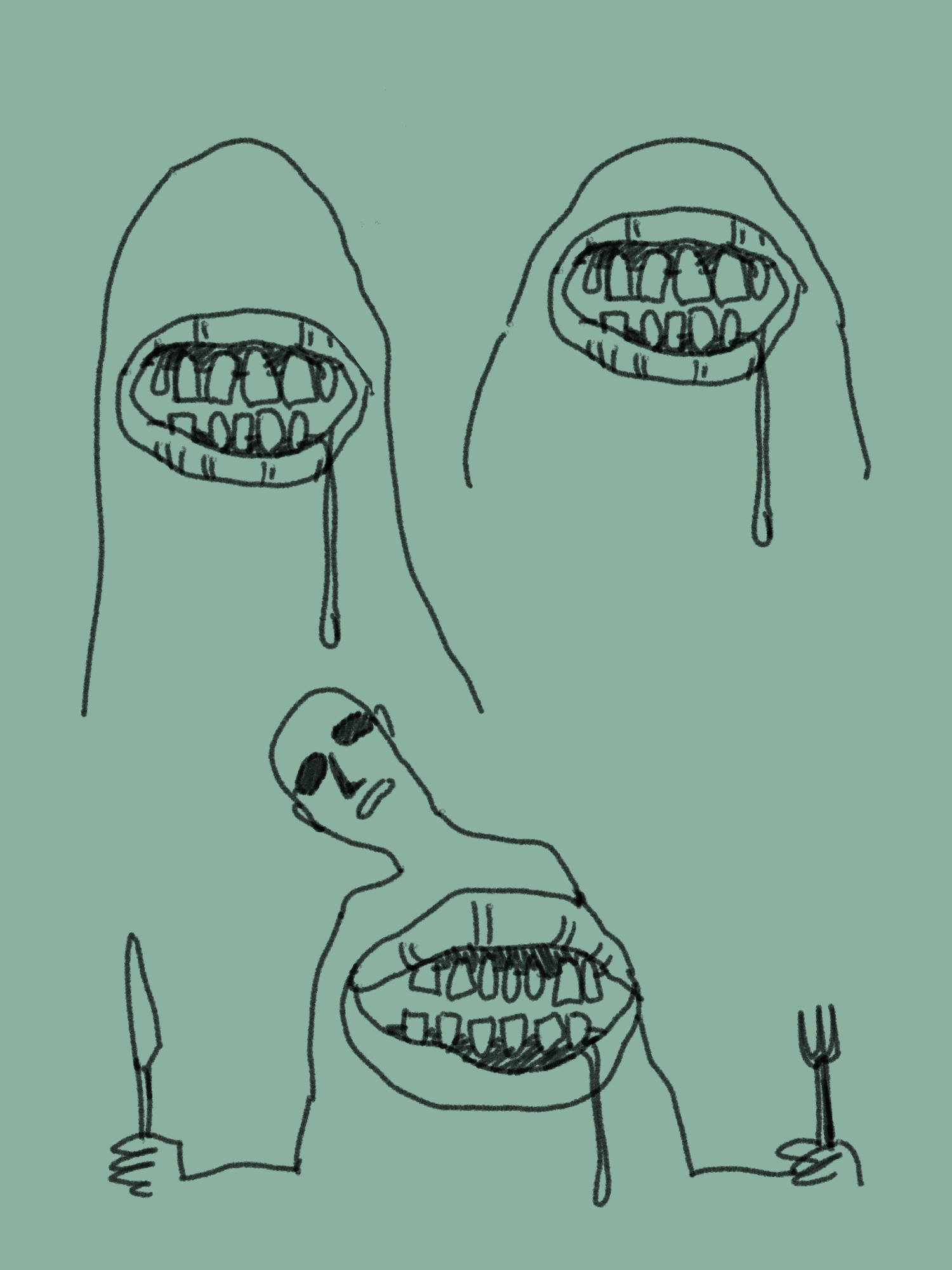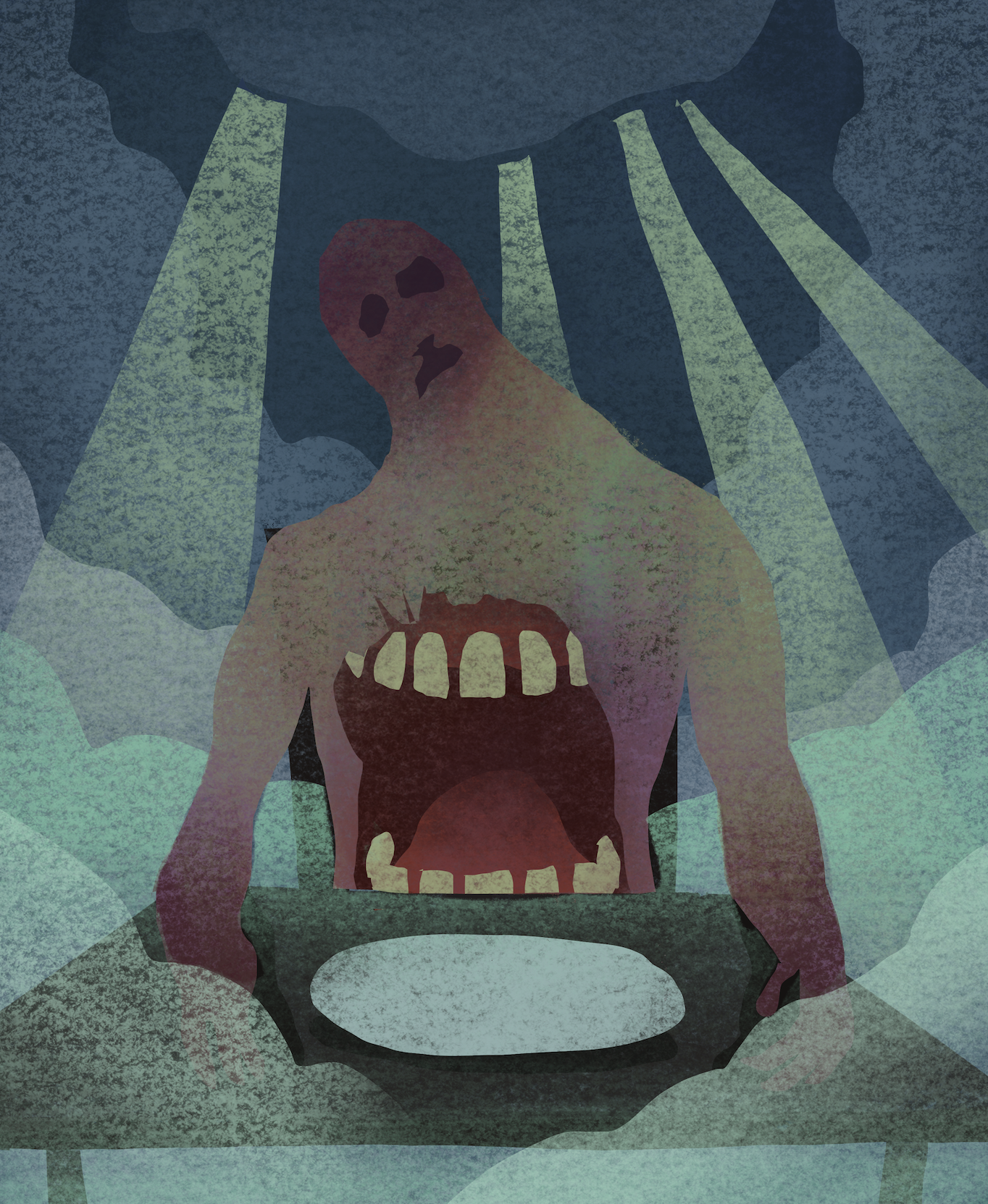 modelled + rigged + animated mouth monster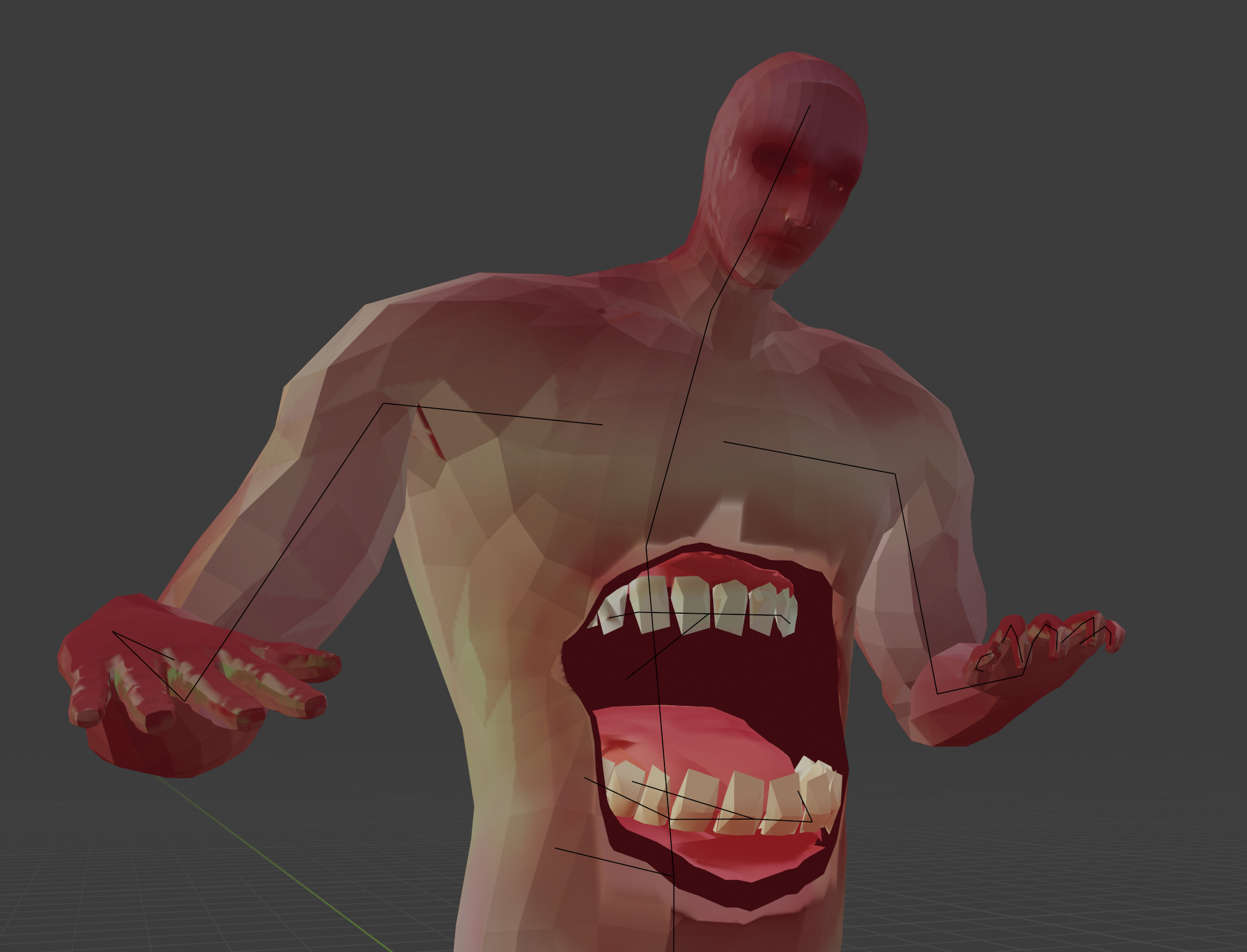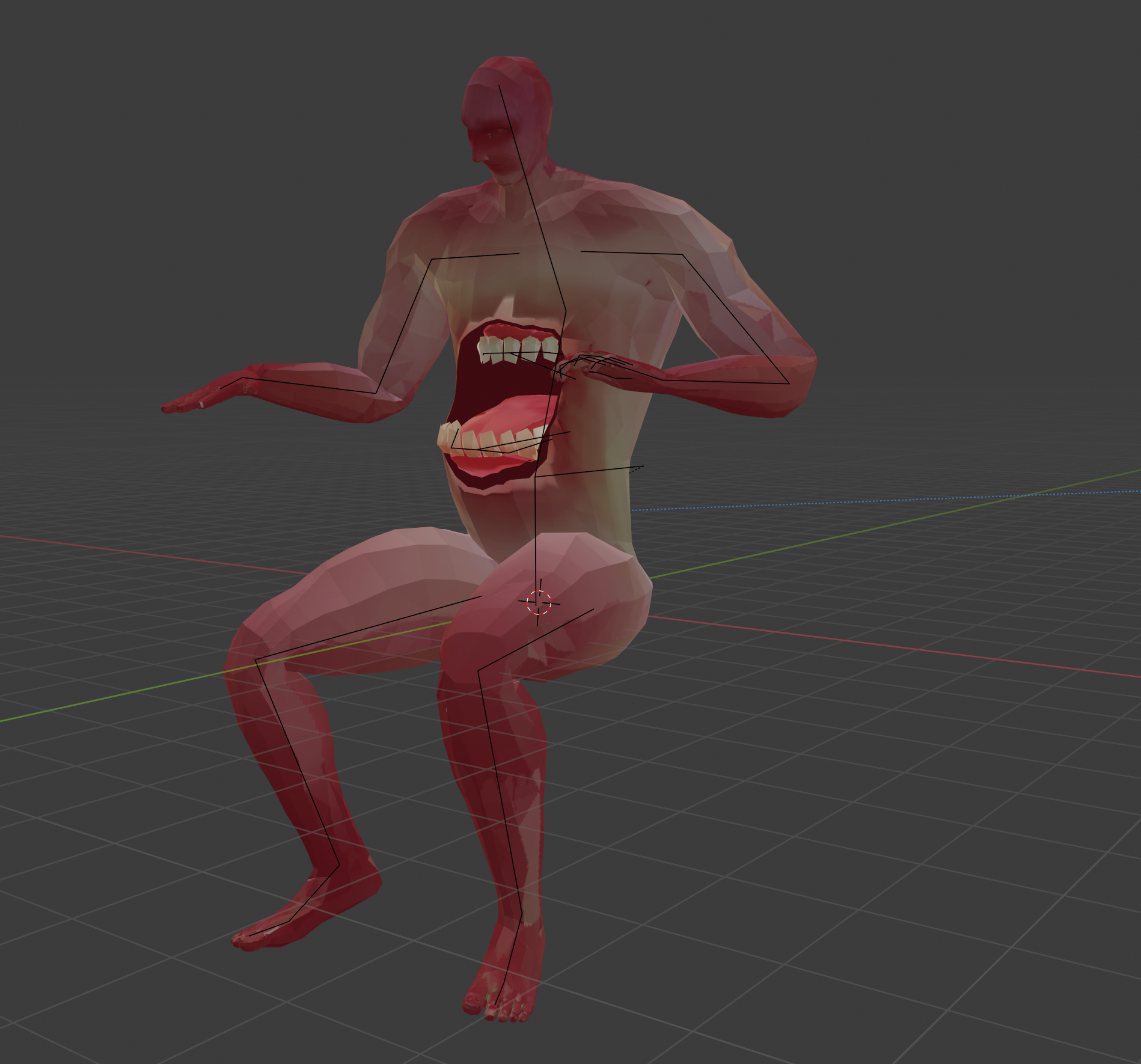 first prototype screenshot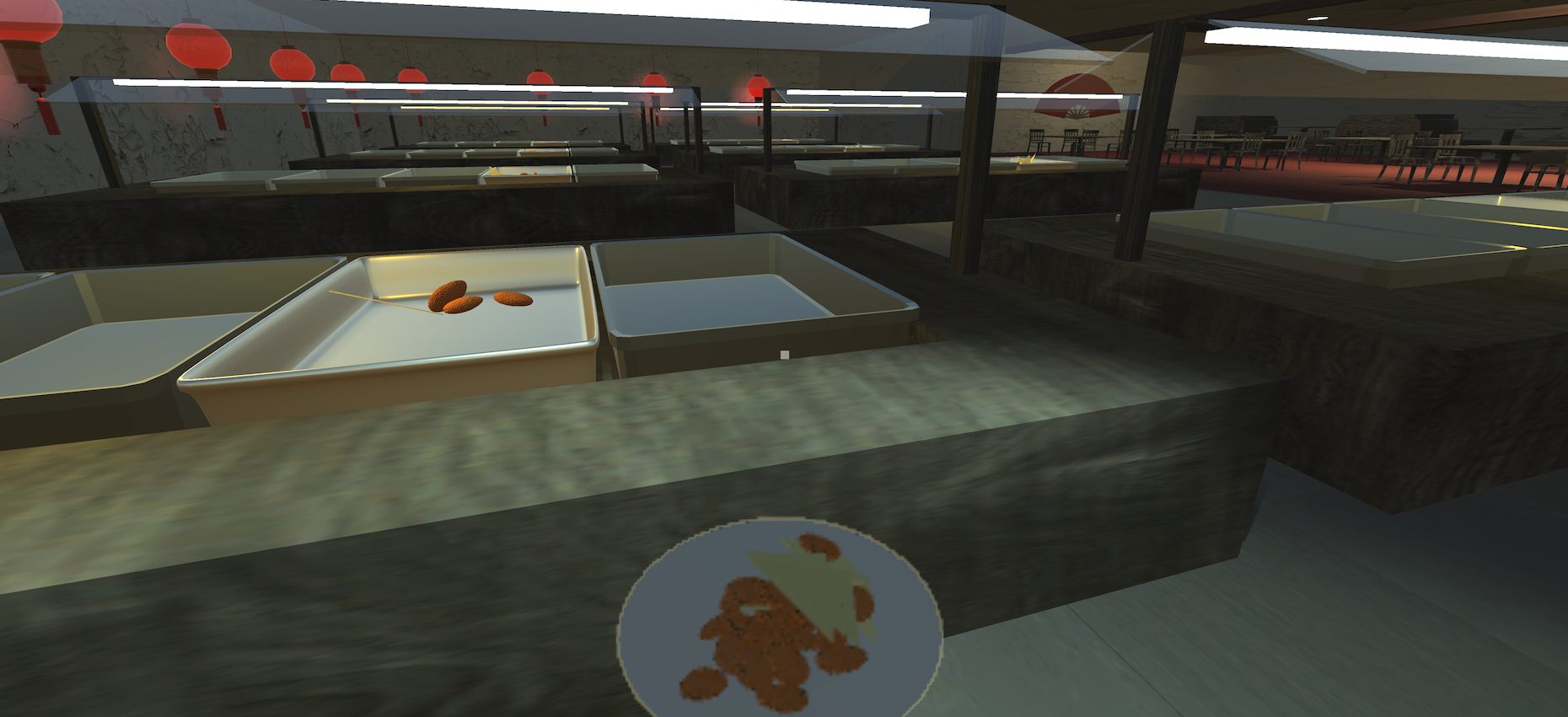 marketing art: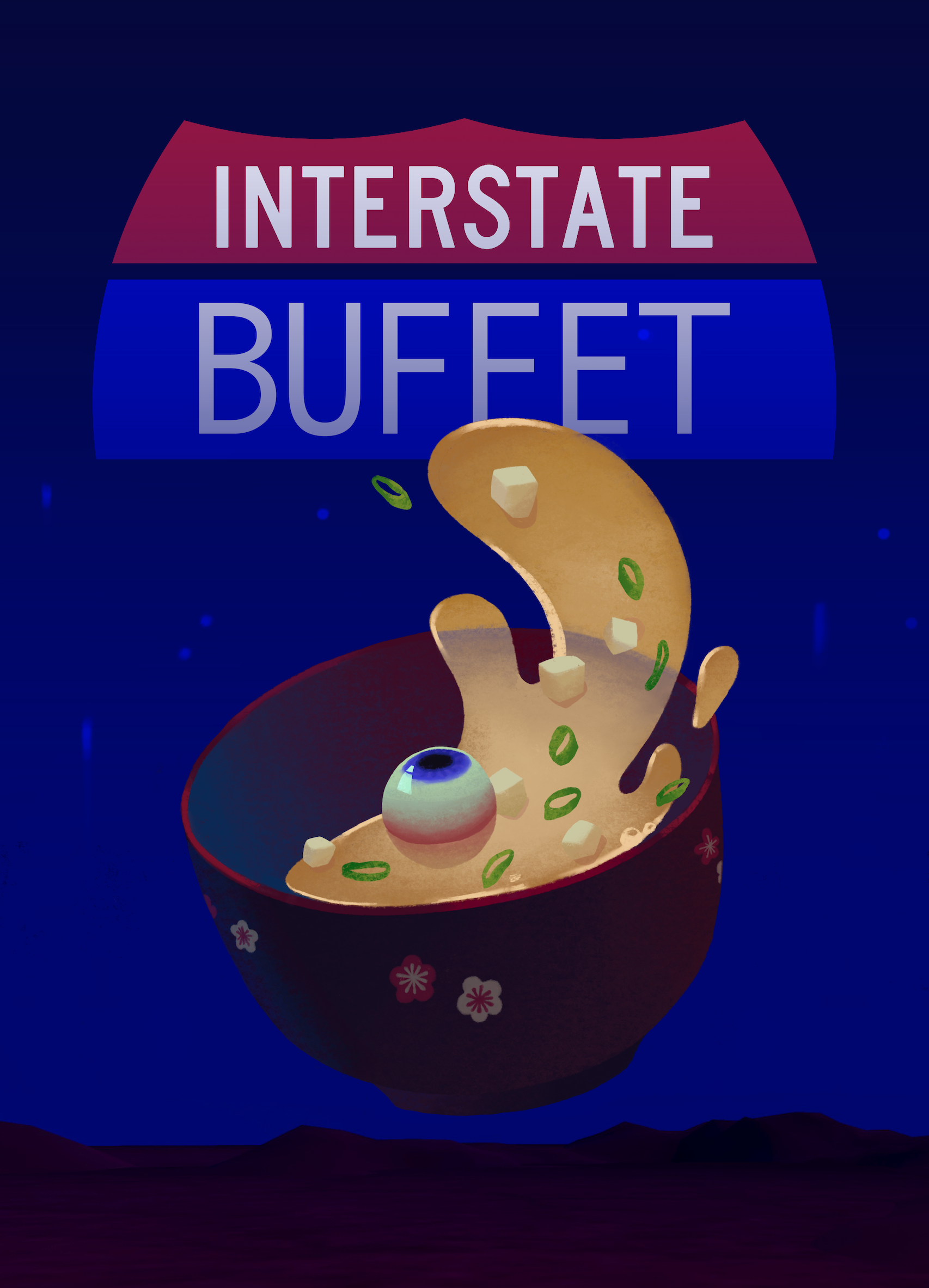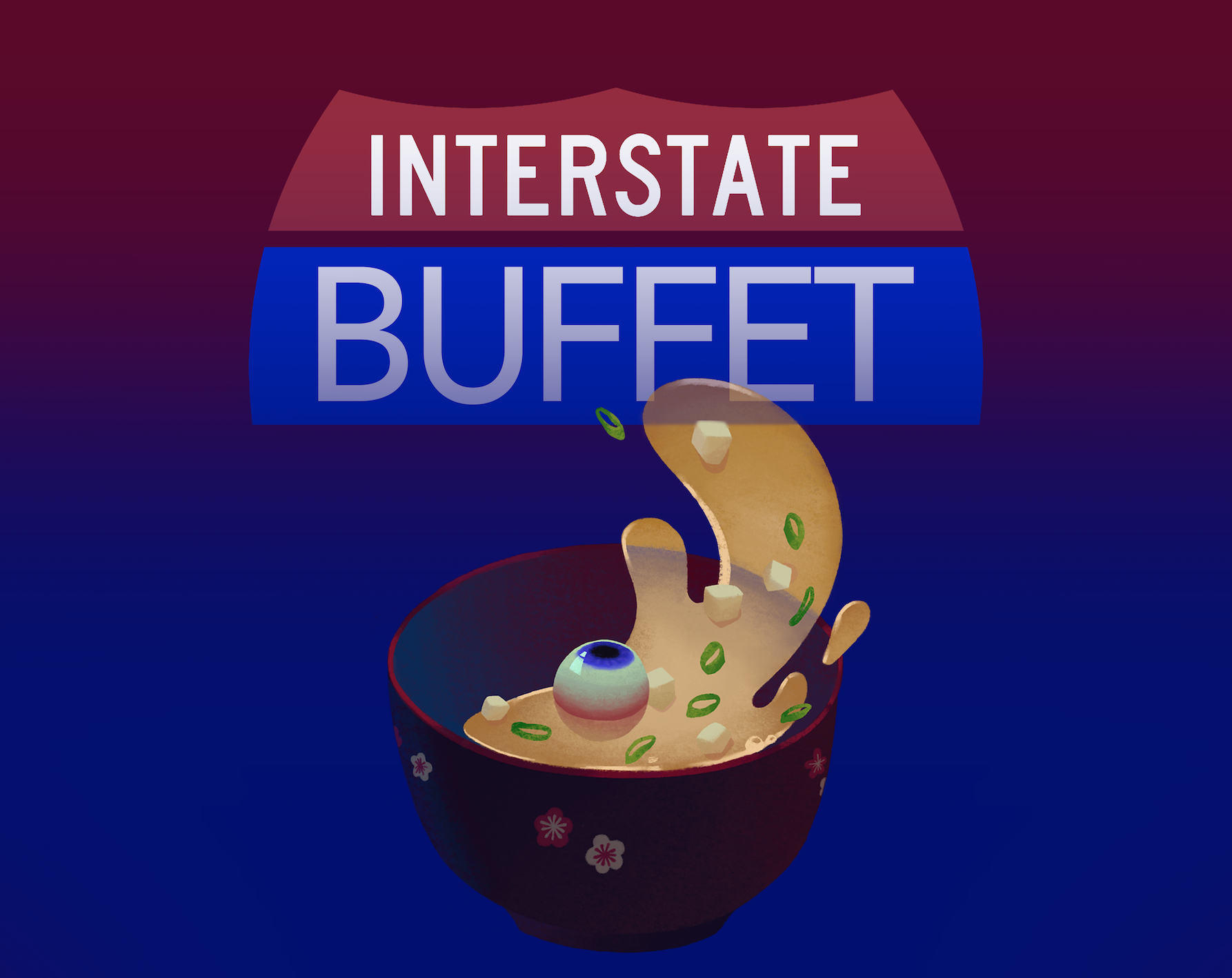 This project was created in 60-419 Experimental Game Studio (Spring 2021) taught by Professor Paolo Pedercini.